Toledo Lucas County Public Library
Brand
Completed:
October, 2015
The brand identity Madhouse created for the TLCPL is refreshingly simple. One of the most important decisions about this design is what isn't there: a book. As libraries across the country change and evolve, many are facing a similar challenge: to effectively communicate the breadth of their services, beyond the circulation of reading material. The TLCPL's strategy is to transform from a simple repository of books and information to a hub for community engagement. Their new visual identity reflects this emphasis on relevance and connectedness.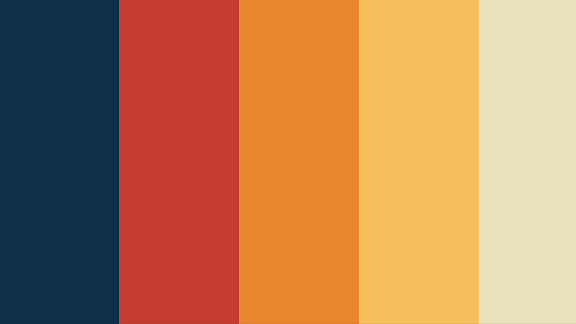 Website
Completed:
October, 2015
Built for flexibility. Coded from scratch. We don't deliver a handful of page templates that all of your future content needs to be crammed into. Instead, we give you a suite of content blocks that you can mix and match to create pages we didn't even imagine. The TLCPL's site puts this theory into action.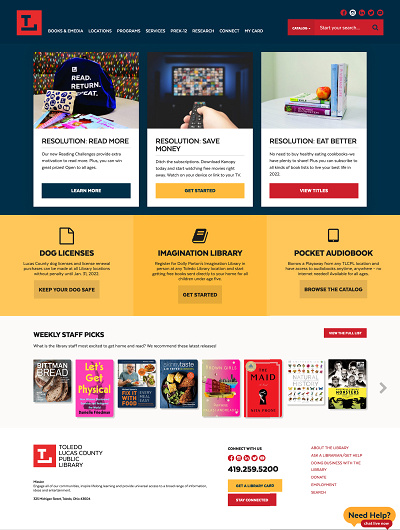 Film
While everyone knows you can find books at libraries, Madhouse wanted to reinforce that with imagination, the TLCPL opens stories, not just books. Using locations at various library branches, the concept allowed the scenes to unfold in an over-the-top and fun way, while highlighting spaces and services offered by the library. A series of three spots were created to reflect different genres and age groups. Certain scenes leveraged Madhouse's 3D and compositing capabilities, and all of the people in the spots were either library staff or locally hired talent. The unique visuals allowed the TLCPL to evolve this concept into a campaign through outdoor boards, print, and digital ads.