Viewbook
Completed:
October, 2021
Sinclair College in Dayton, OH is unlike many other community colleges. Ranked one of the top online colleges in America, focusing on connecting students to in-demand careers, and even offering bachelor's degrees, Sinclair is a forward-thinking institution with a broad audience. Sinclair serves a diverse population and the viewbook needed to reflect that and appeal to students at different phases in their career journey.
Establishing the concept "Break New Ground" we created messaging and visuals to support this theme throughout the viewbook and extending beyond into marketing efforts all year. In addition to designing a viewbook with a soft touch, spot gloss cover, and custom curved folder pocket, we also handled copywriting and photography with the support of the Sinclair team.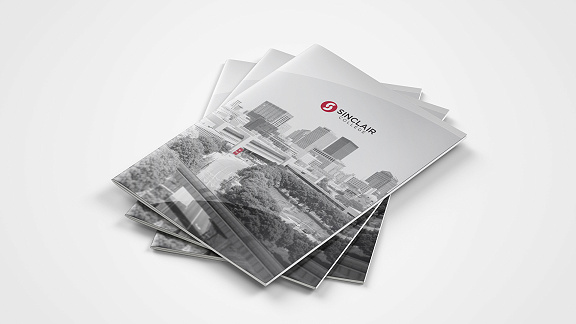 Photography
Completed:
November, 2022
Essential to every viewbook is having quality and engaging photography – we believe it's the key to a truly vibrant and authentic viewbook. Capturing the personality of the students and the campus in a dynamic way is our primary goal. With Sinclair photography, we visited multiple times throughout the year to capture different seasons, programs, and community members to capture as much of the spirit of Sinclair as possible.